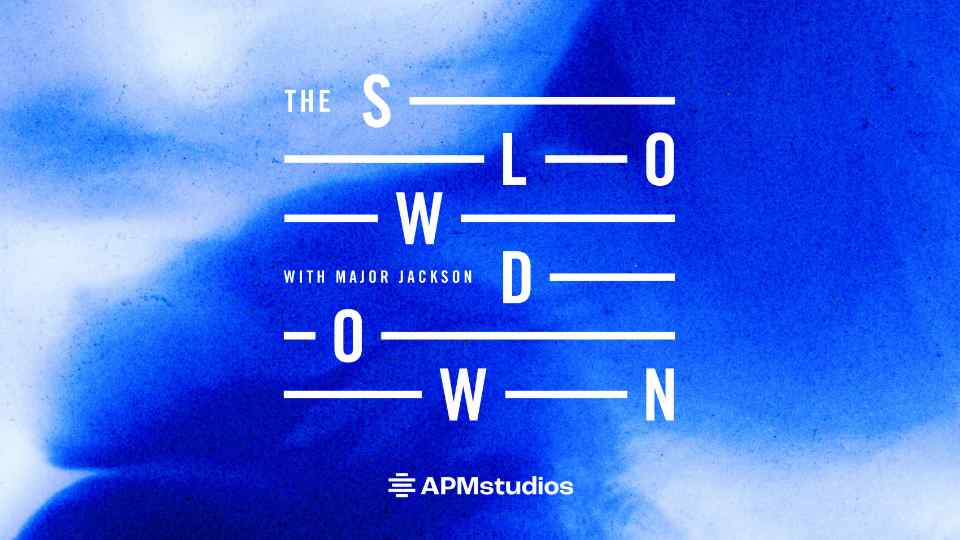 Muse
by Loretta Collins Klobah
Read the automated transcript.
She always walks at the threshold of shadows
under the awnings of the locked car lot,
through flood lights of the war monument,
past clacking pool tables of Confetti Drink Confetti
and the unlit storefront of Igelsia el Cielo de Fuego,
late, under rain, through night, into day.
In the heat, she walks by el Cuartel de Policia,
near botánicas and kioskos of Plaza Mercado,
treading through demolished ruins of Roxy Hotel,
which once kept a carousel pony at its doorway.
White hair, worn to her shoulders,
a grim, schoolgirl face, and a decade
in the same clothes, an embroidered vest
and jeans skirt, street-dingy, pockets filled.
Like the children who pack pockets with rice
for pigeons in the Plaza de Armas, or like
my father who plugged his pockets with nuts
when my self-starved mother no longer ate meals,
this woman fills up her pockets with nubs,
the last morsel of pencils.
As she walks, she writes,
a notebook always in hand. Untie me
say the tennis shoes dangling over high wires; firma
tu nombre en mis paredes utters a boarded-up bank;
it's your unlucky day cries a lotto ticket booth.
She walks, and she writes. Always, I wanted
to know what station she was tuned to, what
she was observing, which frequencies of dawn
and casualties of dusk, memories of family lost,
chance happenings, or confessions filled her book.
One day in el Paseo, I almost collided with her.
She held her notebook open like a preacher
holds a Bible, and I saw the pages. Many times
and in many styles, I had imagined her handwriting!
Constricted cursive, shaky print, or slanting loops?
The pages were shiny slick with lead, written on
over and over again until letters merged into a solid
sea of pencil gloss. Not one word decipherable! 
"Muse" from RINCANTATIONS by Loretta Collins Klobah. Copyright © 2018 by Loretta Collins Klobah. Used by permission Peepal Tree Press.