October 19, 2020
News from The Slowdown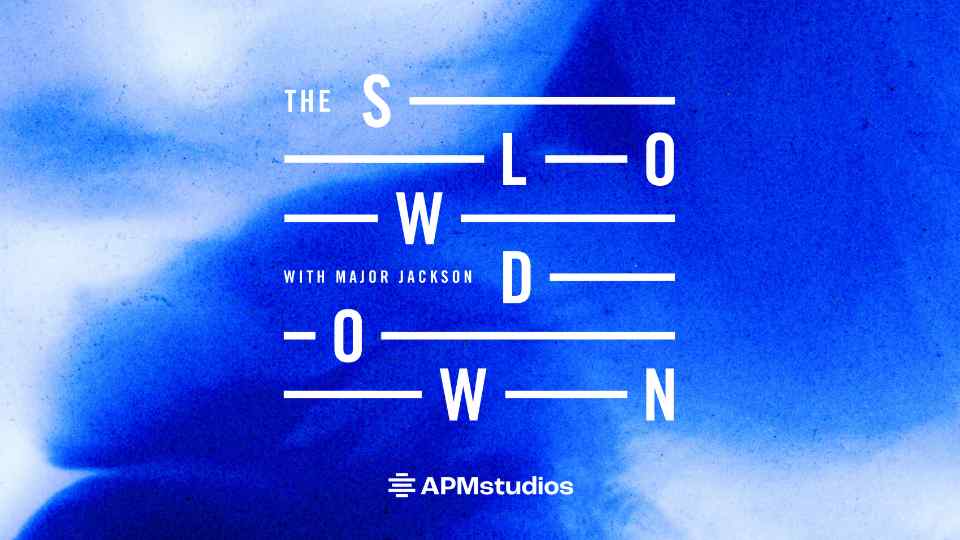 October 19, 2020
News from The Slowdown
Dear listeners, 
I've long believed that poetry brings out the best in us. It makes us gentle and attentive. It urges us to lend all of our senses and all of our good will to the task of comprehending someone else's story. In a world where pain and loneliness and misunderstanding are real and present barriers to happiness and wholeness, poetry can be life-affirming.
It has meant the world to me to share the practice of listening to, and feeling the power of poems with you here on the Slowdown. It has meant the world to hear that this preoccupation of mine is meaningful for so many of you. Your energy and insight, and the kindness with which you so often reached out to say "hello," or "thanks," or to add your perspective on a poem featured here, have sustained me through all the twist and turns and obstacles in my own life these last two years. I'd like to thank you for being so very present and so very generous with me in this form of community. You have made poetry even more real for me.
As the season shifts, I'm also shifting, giving my attention back to family, to writing poems of my own, and to my wonderful students. I will miss this practice of rising early to write my Slowdown episodes, or staying up late to record them. But I'll hold on tightly to the joy that all of this has fostered in my life, which won't end when the Slowdown goes on hiatus later this month.  
I hope we'll meet someday in real time.
Until then,
Tracy
A message from The Slowdown team:
We are immensely grateful for our host Tracy K. Smith. Tracy's love for poetry and dedication to the show brought the power of poetry to our audience and showcased a diverse variety of works. To our listeners, we thank you for tuning in every day. Your support makes this show possible. We look forward to continue bringing poetry into your lives. After October 30th, the show will be on hiatus until we find a new host.