November 9, 2021
541: Little Grey Dreams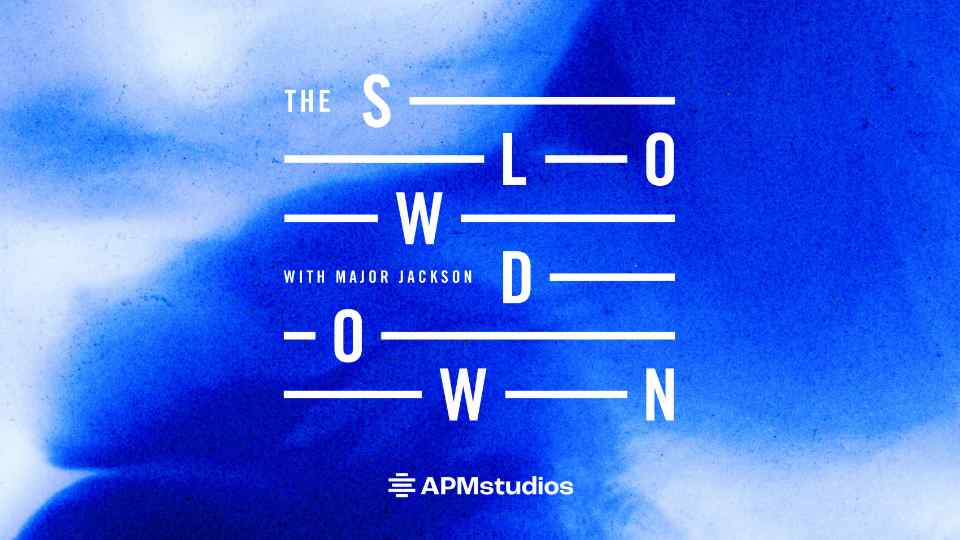 November 9, 2021
541: Little Grey Dreams
Transcript
I am Ada Limón and this is The Slowdown.
When I finished graduate school, I was lucky enough to receive a fellowship to the Provincetown Fine Arts Work Center in Cape Cod. I still remember my best friend T driving me from New York City to my house at the Center. This was right after September 11th, only two weeks to be exact, and we were raw and hungover and frightened. Everything was riddled with the intensity of the time.
After I settled in, and T drove back to Brooklyn, I walked around town and found the path of rocks, called the breakwater, that led to the Long Point Light Station. The walk was about 9 miles, round trip. The first day I did it, I loved being alone out there. I went from the wounded and terrified city to the isolation of the sand and sea. I'd rarely ever see anyone out there. Sometimes someone walking with their dog, a fisherman or two, close to the shore.
I'm prone to anxiety and living in Cape Cod after September 11th was no balm for the racing mind and pounding heart. What worked was walking. Walking for a long time and then sitting by the ocean. Alone with all my worries and dreams and desires.
When winter came, it was harder to do that long walk to ease the bloodstream. But I could still find my way to the ocean. Even though the fellowship wasn't half way over, I kept worrying about what was next. I had very little money. No job prospects. And all I knew was that I really wanted to write poems. I'd walk by houses on Commercial Street and think that it would be so nice to have the money to buy a little house by the sea, but I barely had money for the cheap wine at the drug store and relied mainly on the meals that my boyfriend was making as he worked his way through the entirety of the Marcela Hazan book on Italian cooking.
But even with all that anxiety, the ocean helped. That's where I began to dream, to think of possibilities of a new life, even after so much grief.
Today's meaningful poem by early 20th century poet Angelina Weld Grimké is a tribute to that type of dreaming, the wishes we send into the world without an idea of what will become of them. Yet, we send them out to sea.
---
Little Grey Dreams
by Angelina Weld Grimké
Little grey dreams,
I sit at the ocean's edge,
At the grey ocean's edge, 
With you in my lap.

I launch you, one by one,
    And one by one,
      Little grey dreams,
Under the grey, grey, clouds,
Out on the grey, grey, sea, 
You go sailing away, 
From my empty lap,
      Little grey dreams.

Sailing! Sailing!
Into the black,
At the horizon's edge.