December 14, 2021
566: [little tree]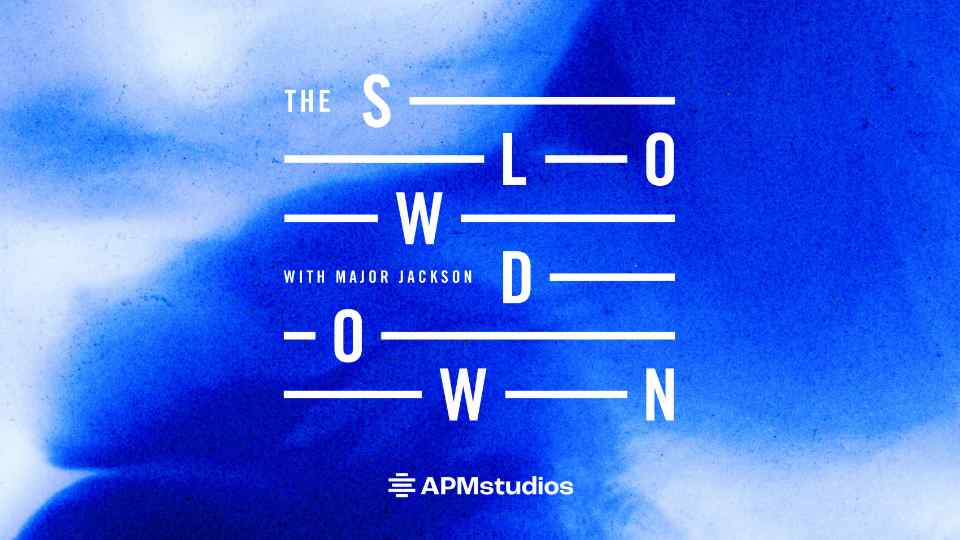 December 14, 2021
566: [little tree]
Transcript
I'm Ada Limón and this is The Slowdown.
My maternal grandmother lives in an assisted care facility in Yucaipa, California. She just turned 97 and she still finds so much delight in things. Once, before my grandfather passed away I asked what made their marriage last for 76 years. You heard that right, they were married for 76 years. My grandmother leaned forward and said "Do fun things together!" That was the entirety of her advice. Do fun things together.
During the holidays, I often think of them and Christmases at their house. The huge tree in the main room, the food being cooked constantly, and the tins upon tins of cookies, candy, and empty coffee cans full of a savory pretzel and nut mix called "Nuts and Bolts" that were stacked in their pantry. The whole pantry smelled like fudge. If I think about it, I can smell it right now. My grandpa made his fudge hard and crumbly like his mother taught him, while my grandmother made hers soft like See's Candies fudge. This was a couple that had his and her fudge.
Every time I think of them, I think of how much they celebrated the passage of time. They weren't particularly religious, but they loved every holiday, marked it with serious intention. The tree went up, the fudge got made. Traditions. Traditions. Just recently on a FaceTime call with her, my grandmother said that one of the nurses had found her box of holiday decorations and had decorated her room for her. She now had a little tree up. A small tree covered in lights.
Why does it bring me so much joy to think she's still putting up a little tree? I think sometimes celebrations are a sort of resilience, the way we light up the dark of winter, yes, but also the way we celebrate the present moment, the passing time, the seasons of our lives. When I feel guilty for spending too much time decorating or too much time planning a small gathering full of holiday food, I think of my grandmother shrugging and saying, "Do fun things together!"
In today's poem, we see the honoring of a small Christmas tree and how the tree itself becomes part of the family.
---
[little tree]
by e.e. cummings
little tree
little silent Christmas tree
you are so little
you are more like a flower

who found you in the green forest
and were you very sorry to come away?
see          i will comfort you
because you smell so sweetly

i will kiss your cool bark
and hug you safe and tight
just as your mother would,
only don't be afraid

look          the spangles
that sleep all the year in a dark box
dreaming of being taken out and allowed to shine,
the balls the chains red and gold the fluffy threads,

put up your little arms
and i'll give them all to you to hold
every finger shall have its ring
and there won't be a single place dark or unhappy

then when you're quite dressed
you'll stand in the window for everyone to see
and how they'll stare!
oh but you'll be very proud

and my little sister and i will take hands
and looking up at our beautiful tree
we'll dance and sing
"Noel Noel"