December 30, 2021
578: Setting Lemon Curd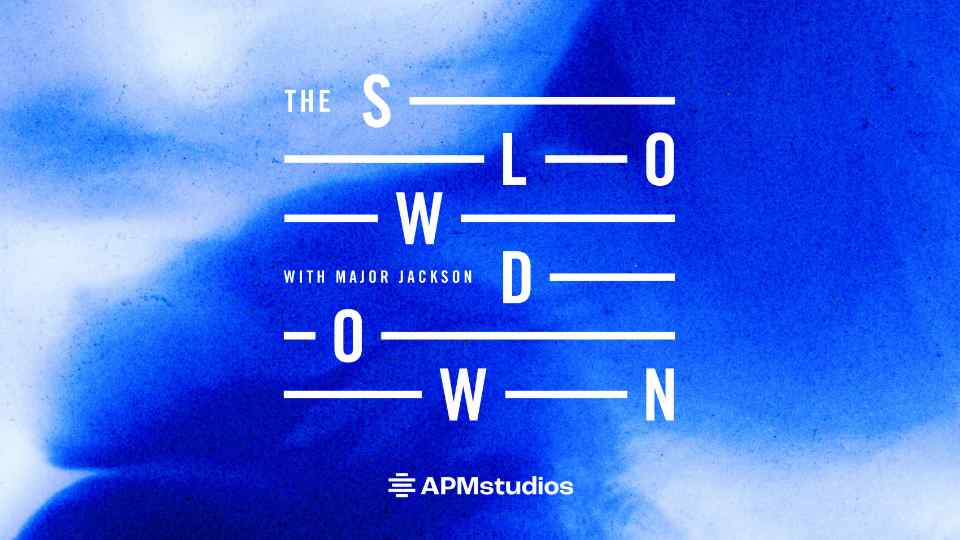 December 30, 2021
578: Setting Lemon Curd
Transcript
I'm Ada Limón and this is The Slowdown.
I have often suffered from the curse of wanting to be perfect, or even worse, just to be seen as perfect. This shows up when I cook, or make things — they are all ways of proving myself. Even when, deep down, I know it doesn't need to be proven. I recognize this in me and yet over-offering, in the moment, feels like a win. You like meatballs, I made meatballs! You don't like onions, look no onions!
Once, when I lived in Brooklyn with my friends T and H, we hosted a big New Years Eve party. But our party was different. We were offering a full dinner, pre ball drop, pre midnight madness. We had booze and snacks galore and I served a maple glazed ham and all the fixings. I liked doing this sort of thing because it wasn't expected. No one was hosting dinner parties in our group of friends. No one was cooking. We were going to dive bars and meeting out for dinner.
I still remember the packed house and hot kitchen and someone coming up to me and saying, "I hate to say it, but the ham is gone." I put down my drink and said, "No problem, let me pull out the second ham." And I pulled out the second cooked ham from the oven. People actually clapped. A second ham. It was like loaves and fishes for the hungry Brooklyn crew that was lucky if they got a cheese doodle and a bowl of peanuts. Friends will tell you I've told the second ham story too often, but it's only because it felt like one of the few moments I did something really right. I cooked a second ham. A win!
In today's poem, we see what it is to want to prove yourself through something you make, to want to offer something as a way of assuring that you too are worthy of both giving and receiving abundance.
---
Setting Lemon Curd
by Megan Denton Ray
                    "The hands of the Almighty are so often to be found
                                at the ends of our own arms." –Sister Monica Joan


My in-laws think I'm godless. They doubt my lemon curd.
             I say, but watch me cultivate and is my hunger not made

by God? I've gone to the grocery again for good butter 
            and eggs. Here I am at home now, cracking open

one speckled egg or—a small reservoir in my chest. 
             Out pours a hard-red amaryllis, my body freesia

dinging along the gas pedal toward church. Toward the field 
             of cattle. Toward groundwater madness, gravy sap.

Toward pie! I say, this is what all lemons want to be
             when they grow up! I say, hallelujah it is well. God

sees beyond the three gushing windows of my body: ribby, 
             spindleshanked, sour-faced—sliding my hand

across a chilling jar. Listen to the cows. The one hawk. 
             The thinly sliced beating heart. The kitchen is wild

with six alarms. Then it is shiny sugar and acid. Then
               it is finished. I catch a glimpse of myself

at daybreak—drip-drying, leafless. At the center of my belly,
              wrapped in a basket: many lemons. Many wooden spoons.
"Setting Lemon Curd" by Megan Denton Ray from MUSTARD, MILK AND GIN, copyright © 2020 Megan Denton Ray. Used by permission of Hub City Press.