April 6, 2022
647: Walking Across Fire Island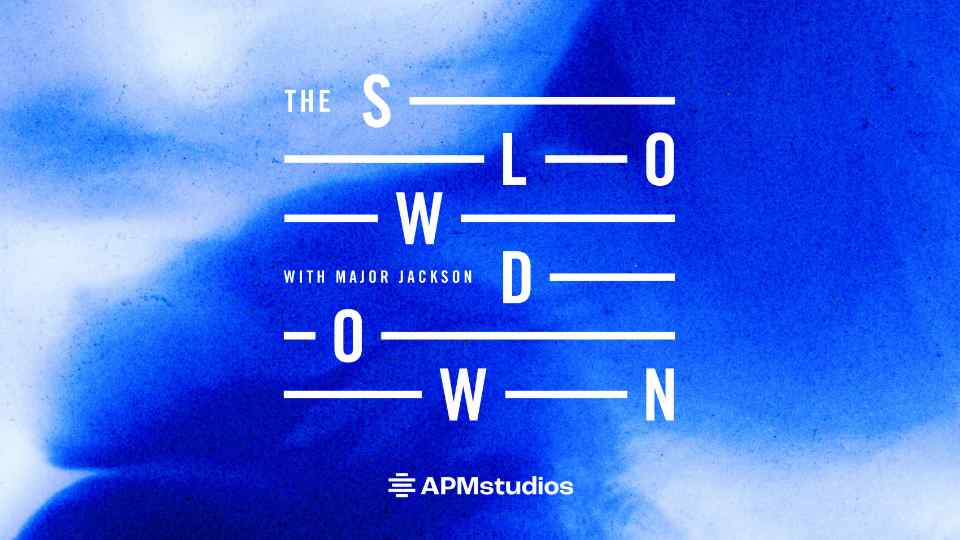 April 6, 2022
647: Walking Across Fire Island
Transcript
I'm Ada Limón and this is The Slowdown.
I love to walk, when I'm healthy and mobile enough to walk. It's one of my favorite things to do to recenter myself, or rather decenter myself. Growing up in Northern California, I could walk from my house in Glen Ellen to the Sonoma Regional Park, the back way through the oak trees with a short path that trespassed on private property. I'd walk for hours there with my dog, a yellow lab named Dusty. Later, when I was a teenager, I remember once, my stepmother didn't love the fact that I came home from school and immediately turned on the TV, so she told me to just go for a walk. To get out of the house. I was so mad at her. And so to spite her, I did as she told me, I went for a hike.
And a horrible thing for my teenage self happened: she was absolutely right. I felt so much better among the trees and high grasses and even as I watched carefully for rattlesnakes and mountain lions, I felt like my brain was emptying. All the gossip and politics of junior high unstuck itself from my skin and I was reminded that I was part of something larger than school or friend groups or someone I had a crush on.
From then on, I'd walk many days after school and I did so through high school and then through college, walking down to Gasworks Park almost every day, watching the boats and seagulls pass by. Even in the rain, I'd walk. New York was the same. I once walked from Battery Park to Central Park all while lugging a backpack with the Norton Anthology of Poetry in it.
For me, it's a solution to many things. When in doubt, I hit the road, get out of myself. Of course it doesn't always work, and there were whole years where I was too sick with vertigo to properly go for a walk, but when it works, it really does work. You don't have to have a plan. You don't have to go fast or go slow. You don't have to know the names of all the fauna and flora. You simply have to put your body into the world and something happens.
One of the reasons I love today's poem is how it's an ode to walking, a reverential description of how the brain changes when we encounter animals and our selves during the journey.
---
Walking Across Fire Island
by Shelley Wong
The ocean crashes & the bay rolls in.

Planks creak along the boardwalk, as a deer

emerges underneath. Umbrellas open

like sudden fruit. I inhale salt air

as fog lifts off the brush. Here, I can let

the deer know me. The daytrippers have sailed

& the sun is falling. My friend Nina once said

deer are dumb. I hear the Atlantic on two sides,

the sister ocean. To look and not think

about looking. Deer or gentle friend

or mothering question, perpetual guest,

Long Island duchess, beach hostess —

I am in a floating year. They must all

be related by now, the deer, like beaches.

I imagine a deer walking out of the ocean,

the water returning to me, as it always will.
"Walking Across Fire Island" by Shelley Wong. Used by permission of the poet.