June 13, 2022
695: Pastoral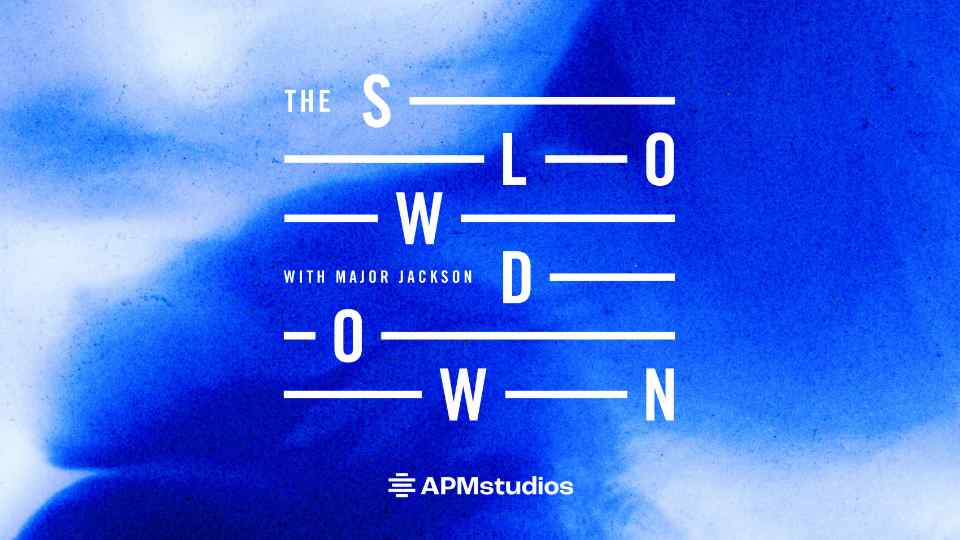 June 13, 2022
695: Pastoral
Transcript
I'm Ada Limón and this is The Slowdown.
About ten years ago, I led a group of people around New York's West Village on a poetry tour. The tour included stops at the homes of Emma Lazarus, Elizabeth Bishop, Marianne Moore, Hart Crane, and Djuna Barnes. Djuna Barnes lived on Patchin Place, a small tree-lined cul-de-sac of brick apartments on West 10th between Sixth Avenue and Greenwich. Her neighbor was none other than E.E. Cummings. One of the tidbits that I always loved was that when he found her reclusive behavior worrisome, he'd shout out the window, "Are you still alive, Djuna?"
Djuna Barnes called herself the "Most famous unknown in the world." But throughout the years, her poetry, her novels, and her plays have lived on. Barnes had love affairs with both men and women and though her legacy and importance within the queer community is clear, she's also known for her quote, "I'm not a lesbian, I just love Thelma."
As June marks Pride Month, and New York, and the West Village are readying for its epic parades and parties, I like to think about how many different ways there are to be in the world. Djuna Barnes wanted to push against labels, and in doing so made some of the most beloved lesbian literature we have today. But Barnes also wanted to write about wild things, the natural world. Her curiosity and intelligence could not be pigeonholed by critics or publishers alike.
Today's poem is a favorite Djuna Barnes poem of mine because it follows the life of the animals and by way of that, lets us have our own place among them.
---
Pastoral
by Djuna Barnes
A frog leaps out across the lawn,
And crouches there—all heavy and alone,
And like a blossom, pale and over-blown,
Once more the moon turns dim against the dawn.

Crawling across the straggling panoply
Of little roses, only half in bloom,
It strides within that beamed and lofty room
Where an ebon stallion looms upon the hay.

The stillness moves, and seems to grow immense,
A shuddering dog starts, dragging at its chain,
Thin, dusty rats slink down within the grain,
And in the vale the first far bells commence.

Here in the dawn, with mournful doomèd eyes
A cow uprises, moving out to bear
A soft-lipped calf with swarthy birth-swirled hair,
And wide wet mouth, and droll uncertainties.

The grey fowls fight for places in the sun,
The mushrooms flare, and pass like painted fans:
All the world is patient in its plans—
The seasons move forever, one on one.

Small birds lie sprawling vaguely in the heat,
And wanly pluck at shadows on their breasts,
And where the heavy grape-vine leans and rests,
White butterflies lift up their furry feet.

The wheat grows querulous with unseen cats;
A fox strides out in anger through the corn,
Bidding each acre wake and rise to mourn
Beneath its sharps and through its throaty flats.

And so it is, and will be year on year,
Time in and out of date, and still on time
A billion grapes plunge bleeding into wine
And bursting, fall like music on the ear.

The snail that marks the girth of night with slime,
The lonely adder hissing in the fern,
The lizard with its ochre eyes aburn—
Each is before, and each behind its time.