June 21, 2022
701: Summer Sorrow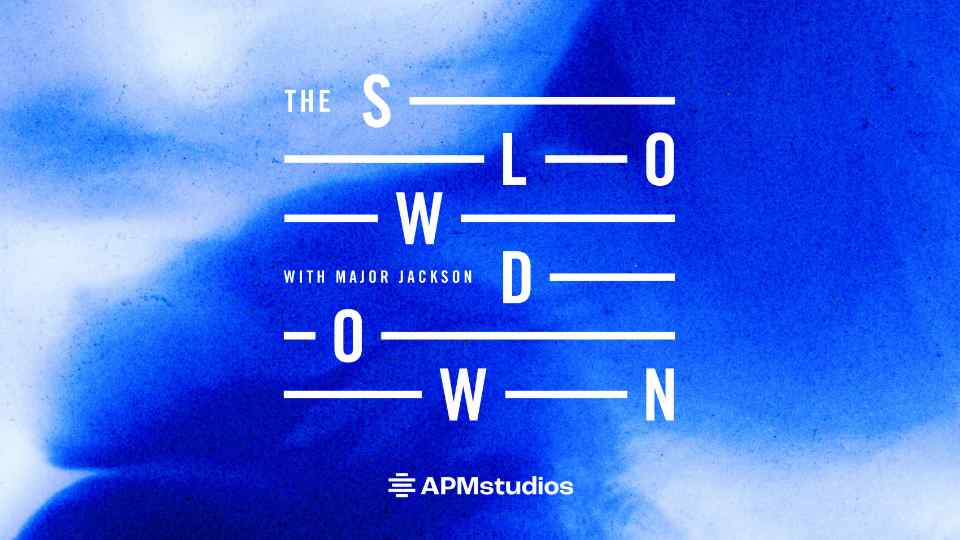 June 21, 2022
701: Summer Sorrow
Transcript
I'm Ada Limón and this is The Slowdown.
I love spring and I love summer. Even as a child, I'd prefer long hot days in the valley over the crisp cool days of the fall. My husband finds this confusing, but all I want is sprinklers and popsicles and napping all day long. I want that feeling when school is finally out and graduation is over and suddenly there are full free days ahead of you. I loved that feeling. I loved the idea of nothing. I still love it! What am I doing today, you ask? Oh nothing. Nothing at all.
Still, there were days when I was growing up where summer felt endless and I'd languish on the couch whining about not having any plans, that my best friend, Sarah, was out of town on a family trip, no one to beg to come to the local pool with me. I'd have this fear of just how long summer and this hot expanse of nothing might last. My brother and I would lie on the floor and watch movies, or play frisbee on the lawn or turn the sprinklers on and run through them until we were too sunburned to move.
And then came the summer of my 16th year, when my boyfriend moved away to Germany with his family and it felt like all of summer would be ruined, forever. Oh I wasn't dramatic at all about it. I wasn't weeping in the stairwell at all. I wasn't wearing all black and pouting at all. After he moved away, not only did I miss him, but I took summer school and night classes so I could graduate one year early. And I worked at the local bookstore on the weekends so I could save up money. The end of free time. It could have very easily been the summer to end all my love of summer.
But something happened that surprised me, which was that I found poetry. I even tried to write some early verse on my stepfather's typewriter. It was all terrible and full of spelling and grammatical errors, but it seemed like a summer of dramatic teenage longing, had to be the summer of poetry right? And so I read poems and sent letters and soon I even started to become a better writer.
It always amazed me that having a reason to write, something to write toward, someone to write for, could sustain me. Soon, I was writing little pieces of poems or songs just for myself. I'd listen to Leonard Cohen and Billie Holiday, the perfect sad summer soundtrack while trying to teach myself to write.
Today's poem captures that ache of summer longing. Written by Leonora Speyer, who won the Pulitzer Prize for her book of poems in 1927, this is the ideal summer poem for those steeped in the drama of missing someone.
---
Summer Sorrow
by Leonora Speyer
What shall meadow hold to please me,
Spreading wide its scented waving,
How shall quiet mosses ease me, 
Or the night-wind cool my craving?
Hill and hedgerow, cloud-sweet sky, 
Echo our good-by.

Bud unplucked and leaf a-quiver,
Bird that lifts a tuneless trilling,
Restless dream of brook and river,
All June's cup a wasted spilling—
You and I so thirsty-hearted!—
Summer knows us parted.