July 13, 2022
717: Afterlife with a Gentle Afterward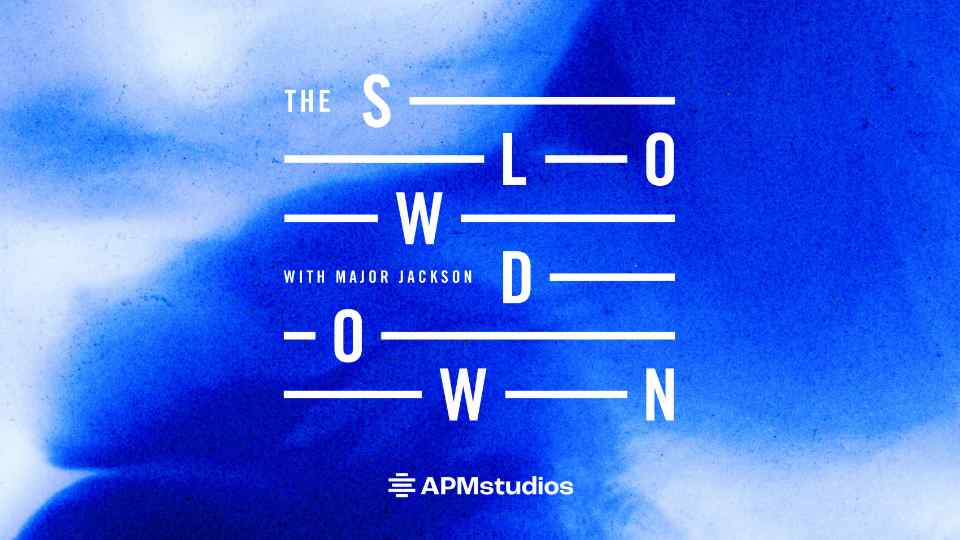 July 13, 2022
717: Afterlife with a Gentle Afterward
Transcript
I'm Ada Limón and this is The Slowdown.
One of the things that I love about poetry is that, if we are lucky, poetry lives on long past the writer. We lose a poet at no matter what age and then we have the privilege of reading their poems over and over for as long as we wish as a way to feel connected to that poet. To hear their particular music, to see how their mind worked on the page, to not only see their line breaks and syntax, but to feel their presence, to witness, once again, their singular duende.
There are times, after someone passes, that their poems set about to do the good work without them. Poems are posted on social media and shared in emails and texts and those of us who are friends or grateful readers are flooded with the complex memories poems provide.
Whether we like it or not, the poems change after the poet is no longer of the earth. Lines are read with a heavier weight. A poem that might have felt innocuous or whimsical suddenly transforms into a palace of deep meaning. We look for the person and yet all we have left is the poem. And let me admit, that I'm so grateful for the poems, but damn it, I want the person back too!
Today's poem is by one of those people I want back. Matthew Henriksen was a poet that I met in Brooklyn many years ago and we continued our friendship thanks to our mutual dear friend, Adam Clay. Together, Adam and Matthew edited Typo Magazine for almost 20 years.
Matthew Henriksen was a brilliant poet and a cantankerous, generous, sensitive, and darkly funny member of the poetry community. He volunteered to teach poetry with the incarcerated population in his hometown. He believed in poetry and its power in connecting us with our own humanity. He wrote me notes about how his students in prison reacted to poems and how much it meant to him to see how poetry could offer a type of lifeline. Matthew passed away on March 17th of this year. He was 44.
When reading his poems again, as many of his friends and acquaintances did after his death, I was struck by how aware he was of mortality. Death is always present in his poems. But there was light, too. He wrote against the darkness while wholly accepting its presence.
Today's poem is by Matthew Henriksen and speaks to the urgency of living in the face of our own eventual demise.
---
Afterlife with a Gentle Afterward
by Matthew Henriksen
All my time has been a reed
I dreamed in a blackout

It turns out every sun
Has been a different sun
Every sky
Has lied about continuity

Every blink
Has blanked
The light behind

I figured
Myself against the horizon

One could see my shape only

Every face exists for at least one illusion

Somehow the light turns around
The face becomes a sun
The eyes become a sky

I am saying so directly to you
In your light which is blinking
And burning what will not burn out
"Afterlife with a Gentle Afterward" by Matthew Henriksen, from THE ABSENCE OF KNOWING copyright © 2015 Matthew Henriksen. Used by permission of Black Ocean.