July 28, 2022
728: Grief Symphony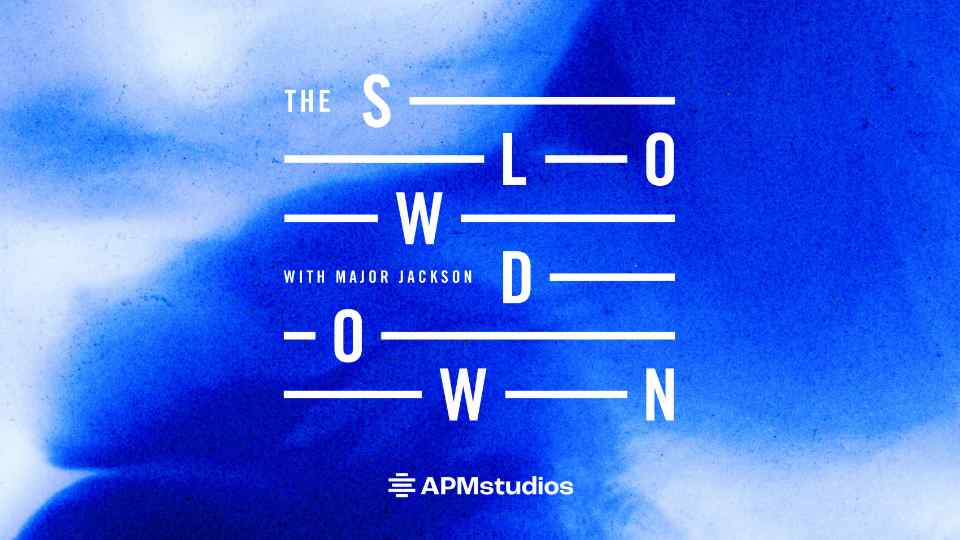 July 28, 2022
728: Grief Symphony
Transcript
I'm Nate Marshall and this is The Slowdown.
I grew up in a family full of sisters. As the only brother I bore witness to so many little and big differences in how we navigated the world in our gendered bodies. My sisters often experienced scrutiny around their clothes, behavior, hair, courtship rituals, and so many other things that I simply never had to consider. I remember one time, riding the bus with my middle sister as young teens, seeing another boy approach her. Eventually I moved from my seat across the city bus to sit next to my sister, posing as a boyfriend or at the very least as a boy who had some claim to her.
This seemed to be the one thing that communicated to my sister's would-be suitor that his overtures were futile. Once we both had cell phones, our numbers were only a few digits off, and she would sometimes give boys my number when they approached her in that same adamant way. I took a small pleasure in those moments when some number I didn't recognize would call and ask for her.
For me this was an opportunity to play the tough guy. I would cuss or threaten or simply tell them she was spoken for and to delete this number. It made me feel good, maybe because I was protecting my sister or maybe because I was engaging in the eon's old masculine tradition of posture and power.
Today's poem is a powerful elegy for a Palestinian woman who was the victim of an honor killing in 2019. This poem stands as a compelling testimony against misogyny, and is a tribute to this woman's life. I share it with the hope that we might build a future where women and femmes are not assaulted by the forces of sexism and violence in any form. Please be advised today's poem includes references to gendered violence and femicide.
---
Grief Symphony
by Noor Hindi
         for Israa Ghrayeb

Dear olive tree // how much red
have you seen? // Can you hold Israa's
too? // Remember those men
with fists // in the air // then fists
pounding skin // bruises 
not yellowed? // I hung
cherries on your branches // pits
in my teeth // If you slice a cherry open,
there's a heart, beating // & sweet.
"Grief Symphony" by Noor Hindi, from DEAR GOD. DEAR BONES. DEAR YELLOW copyright © 2022 Noor Hindi. Used by permission of Haymarket Books.