September 6, 2022
756: Songs for the People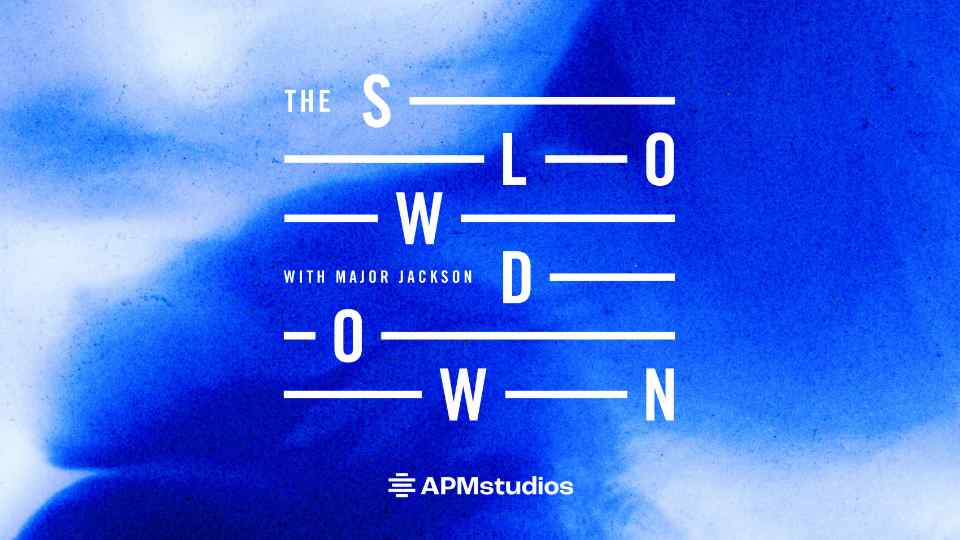 September 6, 2022
756: Songs for the People
Transcript
I'm Ada Limón and this is The Slowdown.
I've heard an argument against the usefulness of poetry, that poetry should be allowed to be anything it wants to be, including…useless. And for the most part, I tend to agree, if a poet wants to write a lyric poem that disappears in the wind or is buried in the backyard for all of eternity, that's okay. That's poetry too.
And still, I do think there's something to be said for the poetry that reaches out, that attempts–and of course–sometimes fails, at connecting to a larger audience. It takes work to write those poems, to try to compose something that speaks, not to one intimate person or one group, but, to, let's say, all of society. That seems like a nearly impossible task.
I think of the hard work of the inaugural poets like Elizabeth Alexander, Richard Blanco, and Amanda Gorman, what it must have been like to compose a poem not just for your family, your friends, your community, but for nearly 40 million people all expecting you to reach them, to recognize their humanity in the crowd.
It's enough to make anyone give up, crawl back into bed, and pass this all-too daunting task on to anyone who might be willing to take it on themselves. But the inaugural poets of the past have risen to the challenge, and it's inspiring to see. No one of course can please the masses or contend with all manner of deterrents and detractors, but how awe-inspiring that they try. As Allen Ginsberg said, "America I'm putting my queer shoulder to the wheel." They put their shoulders to the wheel, America.
In thinking of what it must be like to write a particular kind of public poetry, I am struck too by how long this tradition has been in existence. The bards of times past spread news, kept oral history, and in doing so, made a legacy of language.
Today's poem is an exceptional example of a public poem. It is written by Frances Ellen Watkins Harper, born in 1825, an avid abolitionist, and one of the first Black women to be published in the United States. It's a poem that still rings true today.
---
Songs for the People
by Frances Ellen Watkins Harper
Let me make the songs for the people,
   Songs for the old and young;
Songs to stir like a battle-cry
   Wherever they are sung.

Not for the clashing of sabres,
   For carnage nor for strife;
But songs to thrill the hearts of men
   With more abundant life.

Let me make the songs for the weary,
   Amid life's fever and fret,
Till hearts shall relax their tension,
   And careworn brows forget.

Let me sing for little children,
   Before their footsteps stray,
Sweet anthems of love and duty,
   To float o'er life's highway.

I would sing for the poor and aged,
   When shadows dim their sight;
Of the bright and restful mansions,
   Where there shall be no night.

Our world, so worn and weary,
   Needs music, pure and strong,
To hush the jangle and discords
   Of sorrow, pain, and wrong.

Music to soothe all its sorrow,
   Till war and crime shall cease;
And the hearts of men grown tender
   Girdle the world with peace.
This poem is in the public domain.