September 21, 2022
767: Love Poem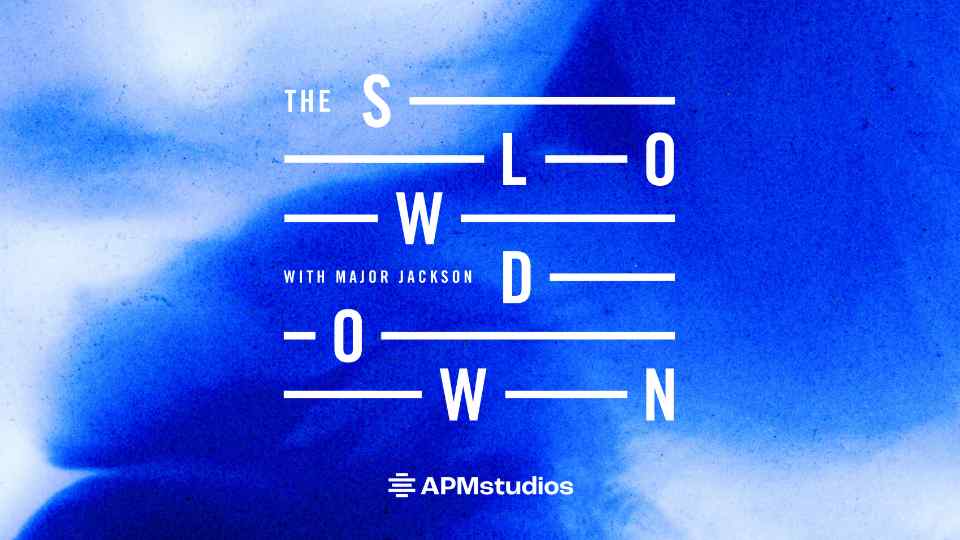 September 21, 2022
767: Love Poem
Transcript
I'm Ada Limón and this is The Slowdown.
When I lived in the Greenpoint neighborhood of Brooklyn with my best friend Trish in the early 2000's, on Jewel Street, we were so happy to live together in a safe place that we could (pretty much, most of the time) afford, that we thought our neighborhood, tucked in by the Busy Bee Market and the laundromat you could still smoke in, was beautiful. And it was in a way. Row houses with aluminum siding of different colors and notary on every corner. With permission from our landlords, we painted the walls terracotta and then we filled it with previously-coveted furniture we'd pilfered for free from the street like a sectioned couch. One section fit perfectly in the corner of my room, and another fit perfectly in her room.
Trish played softball every Sunday in McCarren Park and we'd get beers and gin and tonics to-go in styrofoam cups and drink them on the park benches under the suffering trees. I didn't play but the team anointed me as First Ada, and once I even popped someone's dislocated shoulder back in. It was home. It still feels like home when I go back to visit.
Once, when I had laid out a blanket for a picnic while she played second base for the Turkey's Nest team, she came back to me to get some water and said, "Did you know this area was a superfund site?" And I didn't know that. This was due to the largest oil spill in U.S. history occurring in nearby Newtown Creek. And here I was with my little blanket, eating an apple, and cheersing to the good life. The park, the life, was still beautiful to me.
I remember dating someone who was from Bay Ridge and we were walking through our old neighborhood in Greenpoint and he said, "You know this is the ugliest part of Brooklyn right?" And I was, and still am, deeply offended. I didn't need brownstones and tree-lined streets, I needed a lively neighborhood that we could afford. How could it be ugly if it was home?
Today's poem explores that love for a place even if it's not traditionally beautiful. I love how this poem is an ode to New York.
---
Love Poem
by Megan Fernandes
Sometimes, I wonder if I would know a beautiful thing
if I saw it. So often, I was miserable when I was young,
even in California with the ocean close and fat seals
munching flatfish, tonguing urchins in their molars,
sunning themselves pink by the sandy primrose. I ignored
the whistle of the rock-faced mountain and her chorus
of dry hills, walked past the blazing stars and lemons in
dramatic ripe. I was so sad out west. The truth is I am 
most exquisite on the east coast, meaning I am in rhythm.
I do not track the world by beauty but joy. That first bite
into the soft carrot of tagine stew while a storm wailed
over the East River. The misfit raccoon bouncing on
trash bins in Central Park after we saw a Japanese play.
We almost crashed a wedding that night at the Boathouse
but lost our nerve. We were not dressed for the caper,
but even this felt like rogue joy. Yes. It was joy, wasn't it?
Even if it was ugly, it was joy.
"Love Poem" by Megan Fernandes. Used by permission of the poet.