December 12, 2022
[encore] 665: Metro-North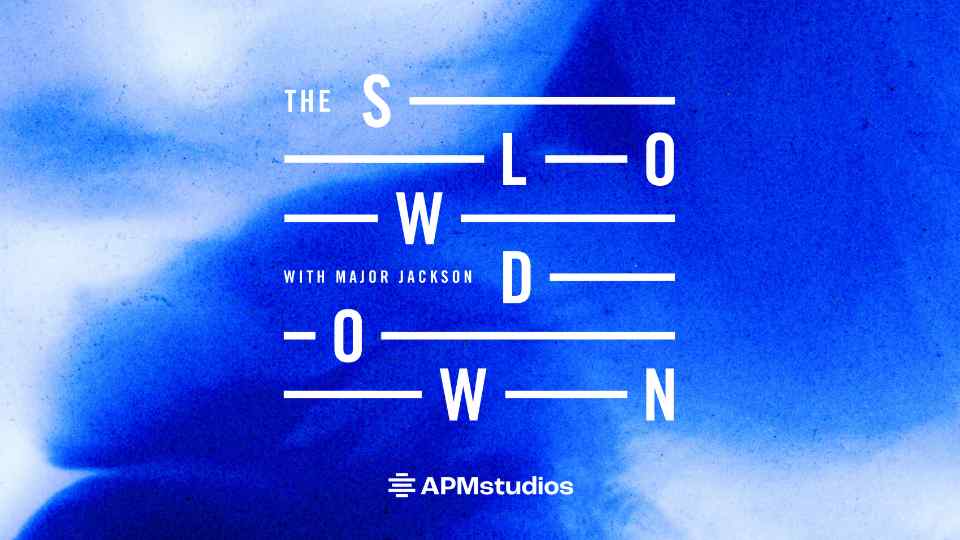 December 12, 2022
[encore] 665: Metro-North
This episode was originally released on May 2, 2022.
Transcript
I'm Ada Limón and this is The Slowdown.
I love a train, a cargo train, a passenger train. I just love trains. I was once on a book tour with a few of my best friends, Adam and Michael, and a train roared by and I yelled out of the window of our speeding car, "I LOVE YOU, TRAIN" at the top of my lungs. And it's true. Trains give me my own roaring feeling. When I was growing up I loved the old rusted Northern Pacific train car on 8th street in Sonoma, California. At my maternal grandparents' house in Southern California, I'd sit at the top of the Pacheco Canyon and wait for the Southern Pacific to roll by. I loved it. I could watch that train go by all day.
When we first moved to Kentucky, there was a dinner train, where you could dine on the R.J. Corman as it meandered through the countryside. I kept mentioning it to my husband Lucas and at one point he said, "I don't see the draw." To which, I replied, somewhat incredulously, "It's dinner…on a train."
One of the best things about living on the East Coast was the ease of train travel. I still remember hopping on a train and going to Mystic, Connecticut for the first time. Suddenly I was out of the city, and on the water, and pigeons were quickly replaced by seagulls and cormorants. If anyone asked me to go anywhere in the Northeast, I'd be the first to ask, "Can I take a train there?"
When I was working on my fifth book, The Carrying, I had to revise some of my longer line breaks to fit the printed page. It meant editing the line breaks for about a dozen poems. I had to take the train from Sarah Lawrence College to Syracuse for two poetry readings and on that whole ride I just quietly rewrote those line breaks and I thought that maybe I'd never want to work anywhere else but on a train. Something about the sound, the way you see the back of the countryside, it's like a different world.
Once, after a reading in Portland, I took the train to Seattle for another reading. I was working and had my head down, my whole self folded into my computer, my work, my concentration, and something told me to look up, some voice just said, look out the window. And when I did, there were three bald eagles circling over evergreen trees on a cliff over the ocean. It felt like a sign. A gift. And everyone on the train started to point them out and we were in wonder again, together.
Today's poem is an ode to the way trains can take us somewhere new, can sometimes take us away from a city so that we can be in nature again, or so that we can recognize ourselves as nature again.
---
Metro-North
by Jason Barry
Glenwood, Irvington, Scarborough, Poughkeepsie.
Weeds on the track,

A hot, hot track.
Up ahead, a kingbird toes the line,

A bald conductor dives into his plum.
Then, with the gas, a lurch—

Wings start to thrash,
Currents in a deep sea of sky.

Dolphin cloud. Coral cloud.
Octopus and crab.

This pressed spirit,
Clawing its way out of the shell.
"Metro-North" by Jason Barry. Used by permission of the poet.