December 13, 2022
[encore] 547: Travel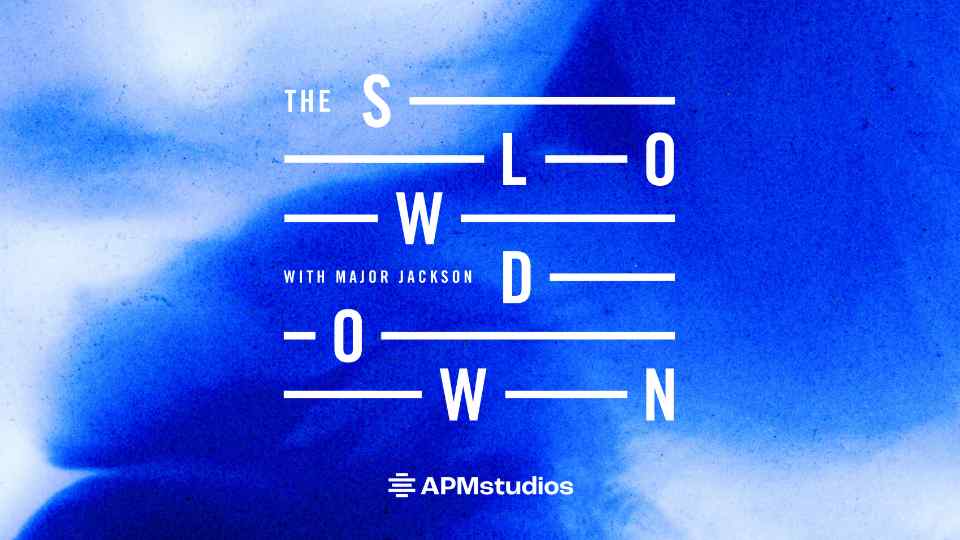 December 13, 2022
[encore] 547: Travel
This episode was originally released on November 17, 2021.
Transcript
I'm Ada Limón and this is The Slowdown.
Just recently, I was asked by the graduate writing program I teach with to attend a residency in Rome. I know, I know, it's a tough life. Because of the pandemic, I was naturally worried about the safety of the flight, staying safe while there, and so on. I've been very locked down these last two years and the extra layers of anxiety that the pandemic has added to traveling is real. But, I went.
It felt so much like a dream. The October light over the Tiber River. The Trevi Fountain lit up aglow at sunset. The Colosseum, the Pantheon, history on top of history. It was almost overwhelming. Everywhere I looked there was some unexpected feast for the senses. I could hardly believe it existed. There I was in Rome and I was suddenly struck by how lucky we were. To be traveling again, safely, and to a place with such a rich culture that it overflowed the spirit.
I was reminded how much travel changes you. How the act of seeing Hadrian's Villa in Tivoli felt like an act of time travel. To admire his private room with a moat around it and think, at one point, he had a bedroom that had a moat around it. This is the stuff of fantasy! I ate everything that was offered to me and drank everything that was handed to me. I tried, my very best, not to say "When in Rome" over and over when something I'd generally never eat crossed my lips.
At one point, we saw the house where one of my favorite poets, John Keats, lived for a bit before his death at twenty-five. There we were at the foot of the Spanish Steps and I remember thinking, Say yes to things when you can. Say yes to experiencing the world. It's not easy, but it does expand the heart if you let it.
In today's poem by the iconic Edna St. Vincent Millay, we look at the wanderlust that so many of us have been experiencing during this strange time. How, even if we love where we are right now, love the friends, the landscape, the company, how sometimes escaping even only for a little while, is the thing we desire the most.
---
Travel
by Edna St. Vincent Millay
The railroad track is miles away, 
    And the day is loud with voices speaking, 
Yet there isn't a train goes by all day 
    But I hear its whistle shrieking.

All night there isn't a train goes by, 
    Though the night is still for sleep and dreaming, 
But I see its cinders red on the sky, 
    And hear its engine steaming.

My heart is warm with the friends I make, 
    And better friends I'll not be knowing; 
Yet there isn't a train I wouldn't take, 
    No matter where it's going.