December 30, 2022
[encore] 739: Cherry Blossoms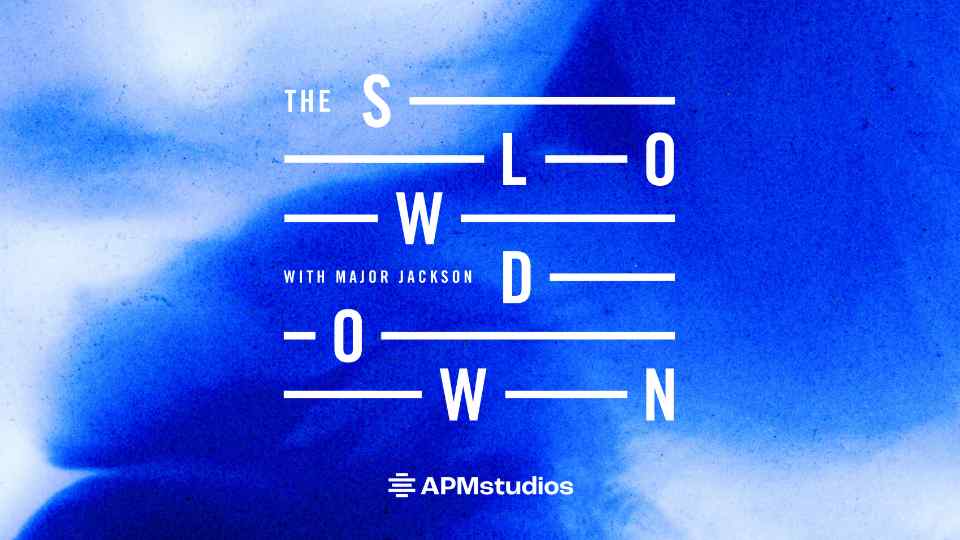 December 30, 2022
[encore] 739: Cherry Blossoms
This episode was originally released on August 12, 2022.
Transcript
I'm Ada Limón and this is The Slowdown.
I have always loved it when people gather around, or flock to a specific natural event. It feels like a pilgrimage to something that's important. I love hearing stories of people in New Mexico gathering around to see the blossoms of the night-blooming cereus (or la reina de la noche). And I've never seen the super bloom in the Anza-Borrego desert, but I'd trek there in a heartbeat to see the wonder of colors that covers those soft rolling hills near my father's home.
And then there's the sky too, how meteor showers will bring onlookers to the best viewing spots to watch the glittering event that lights up the night sky. It feels like something we are all in together. Even as divided as the country feels right now, there are the solar eclipses, the moon waxing and waning, stars, the path of the planets, and I can't help but think, okay, we're all under the same celestial event whether we're watching it or not. It may not bring us closer, but it does remind me that we all exist on this same planet at least for the time being.
When I was in college, there was a grove of cherry trees in the middle of the quad. When it was cherry blossom season, everyone would flock to see them in their full fecundity. The air was alive with floating pink petals and people would fill the parking lot and unload their camera gear and their pretty dresses and make their way to the scene as if it was Shakespeare in the Park.
There were moments during my four years at that school that it was hard to focus when cherry blossoms were in bloom. How could we? They'd catch your eye out of a classroom window, or draw you closer as you walked by on your way to the library. It wasn't work time, it was play time. It was "undress in the cool spring air of the Pacific Northwest time." Nothing felt more alive than those trees in full bloom and it didn't matter who you were, you'd have to stop and marvel if only for a second.
I'm not making an argument that nature can unite us, but I am saying that I'm often reminded during those moments of gathering around natural wonders, that the natural world is wiser than we are. And some part of us knows it.
Today's poem by the iconic Toi Derricotte pays homage to the power trees have to remind us of our own power.
---
Cherry Blossoms
by Toi Derricotte
I went down to
mingle my breath
with the breath
of the cherry blossoms.

There were photographers:
Mothers arranging their
children against
gnarled old trees;
a couple, hugging,
asks a passerby
to snap them
like that,
so that their love
will always be caught
between two friendships:
ours & the friendship
of the cherry trees.

Oh Cherry,
why can't my poems
be as beautiful?

A young woman in a fur-trimmed
coat sets a card table
with linens, candles,
a picnic basket & wine.
A father tips
a boy's wheelchair back
so he can gaze
up at a branched
heaven. 
                          All around us
the blossoms
flurry down
whispering,

            Be patient
you have an ancient beauty.

                                                             Be patient,
                                                   you have an ancient beauty.
"Cherry Blossoms" from THE UNDERTAKER'S DAUGHTER by Toi Derricotte copyright © 2011 Toi Derricotte. Used by permission of the University of Pittsburgh Press.