January 12, 2023
Returning with new host Major Jackson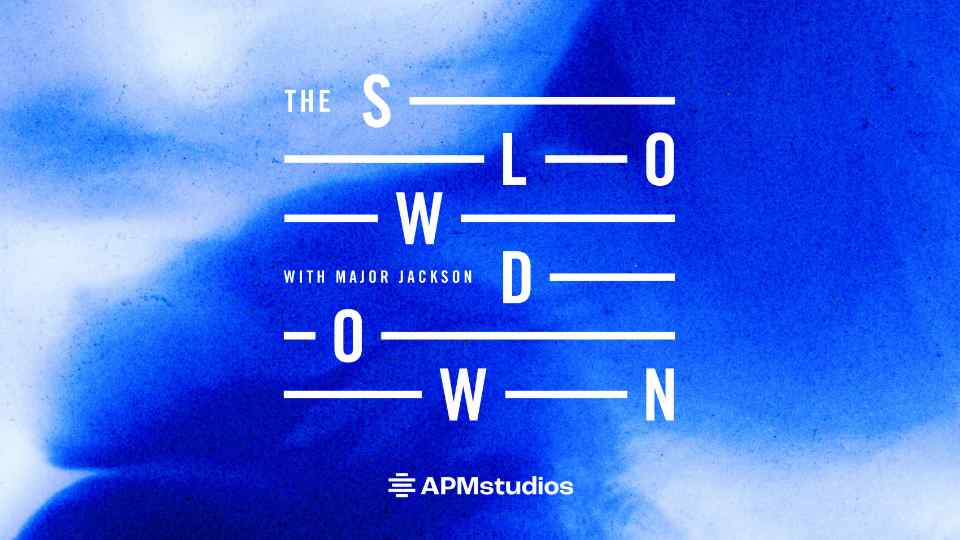 January 12, 2023
Returning with new host Major Jackson
In sharing poems, we take a moment to pause and acknowledge the world's magnitude, and how poets illuminate that mystery. Join The Slowdown's new host, Major Jackson, for new episodes beginning January 23, 2023.
Transcript
Major Jackson: One beautiful morning last summer, I rushed to hit the trails. If I had any common sense, I would have waited a couple of days after the previous nights' rains. The forest floor was mucky. So, shortly into my hike, I tripped and slid down the slope on the side of the mountain. I was in some pain and held my left wrist. Grimacing, I panned the ground. My face opened in surprise and then opened some more in wonder. Here before me was a patch of porcelain white flowers that I'd never seen before, growing in the wild. I had never seen anything like them. They looked like flowers from the underworld. They were eerie and translucent stalks huddled in clusters, their heads hanging as if embarrassed by my having discovered them. Those flowers called my attention away from the mountain I was trying to climb and towards the beautiful mysteries surrounding me. Poetry, does that too, urges us into a recognition of the world and its vastness. In writing and sharing our poems, we take a moment to acknowledge its magnitude and its abundance together.
I'm Major Jackson, your new host of The Slowdown.
I'll be sharing with you a poem and a moment of reflection in one short episode, every weekday. The Slowdown is produced by American Public Media in partnership with The Poetry Foundation. Join us, starting Monday, January 23rd, wherever you get your podcasts.