March 10, 2023
831: Panama Hat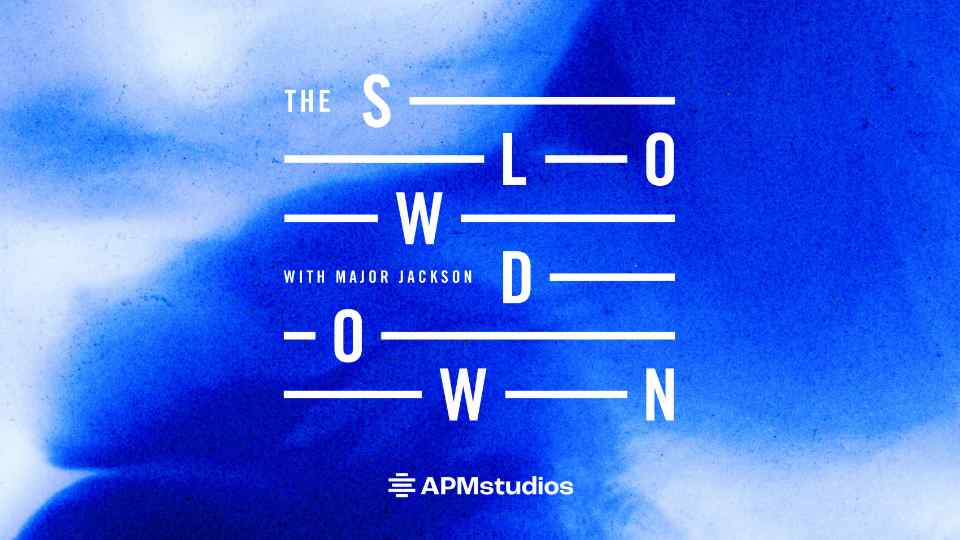 March 10, 2023
831: Panama Hat
Transcript
I'm Major Jackson, and this is The Slowdown.
After I finished my MFA at University of Oregon, I packed up my worldly possessions (some clothes, a lotta books) in my beat-up minivan and was off to New Orleans. A week prior I was called with an offer to teach at Xavier University, an HBCU there. The job didn't pay much, but I could mostly make rent. I was teaching five courses of composition writing each semester to remedial students. In my idealism, I was doing more than passing along the mechanics of writing. By teaching my students to express their realities and opinions, I was teaching a pathway for them to control their future.
The job didn't leave room for much else. I thought about the students' papers in the morning over bowls of oatmeal, and while brushing my teeth at night. And yet, when anyone asked what I did for work, I never mentioned the job that paid the bills. I pretentiously announced that I was a poet, often to quizzical looks.
Even though I desired to be seen as an artist, truth be told, I wasn't writing. I hadn't published a book yet; I just had a few poems in journals. I was posing. I told myself the intensity of grading crushed my creativity. When I showed up to write a poem at my local coffee shop with its rows of tables and green lamps, I sipped my latte, fiddled, and looked around at all the Tulane law students studiously buried in their law books.
Then, one of those students walked by and noticed a volume of poems by June Jordan. She stopped abruptly and said, "I love her! You must be a poet." and I said, "Yes, well, indeed I am." and she said, "What kind of poetry do you write?" And it was like my brain slammed into a wall of air. Nothing. I had become that disconnected from my writing life.
The next morning, at a crossroads, I woke up early and began to write down, with as much detail as possible, the previous day's activities, a log of living. I abandoned the notion of poetic language, profound metaphors, and philosophical musing. I simply let myself go into myself, deeper and deeper. That process helped me find the real writer. Maybe he was somewhere in those depths, but maybe he was in the routine itself.
Today's instructive poem realizes that sometimes, simply saying what happened with accuracy is the poem, naming in such a way that we become enchanting to ourselves.
---
Panama Hat
by David Lehman
"What kind of poems do you write?"
the interviewer asked and I said occasional poems
each day is an occasion take today

The sun shone on my face
shielded by a Panama hat
made in Ecuador

and the fate of a leaf in a hurricane
was the day's best simile for financial markets
where the value of green keeps going up.

The trees and the grass are vying
in the green competition
because "good is as visible as green"

and the lawns are emerald
like the eyes of my beloved
when she saw the ring with two hearts

and an emerald crescent
in the jeweler's case.
The food tasted good

and simple: beans and rice, chicken,
coconut sorbet, white cherries, lemonade,
and Matthew's concoction with Cynar and jalapeno-infused gin.

The ice cubes in the glass
sounded like nothing 
but themselves.

The sky was blue
The shirt fit
I washed the car.

The newspaper reported
that Cambridge is catching up to Oxford
in real-estate prices

and my thousand words on "To His Coy Mistress"
were nicely illustrated
as I sat and sipped in the sun.

And then I read the new bio of Duke Ellington
and Helen Forrest's own story
and tilted my hat as I walked

celebrating the day the occasion for
taking a walk enjoying the light
and my new Panama Hat.

           7/11/14
"Panama Hat" by David Lehman from THE MORNING LINE © 2021 David Lehman. Used by permission of The University of Pittsburgh Press.