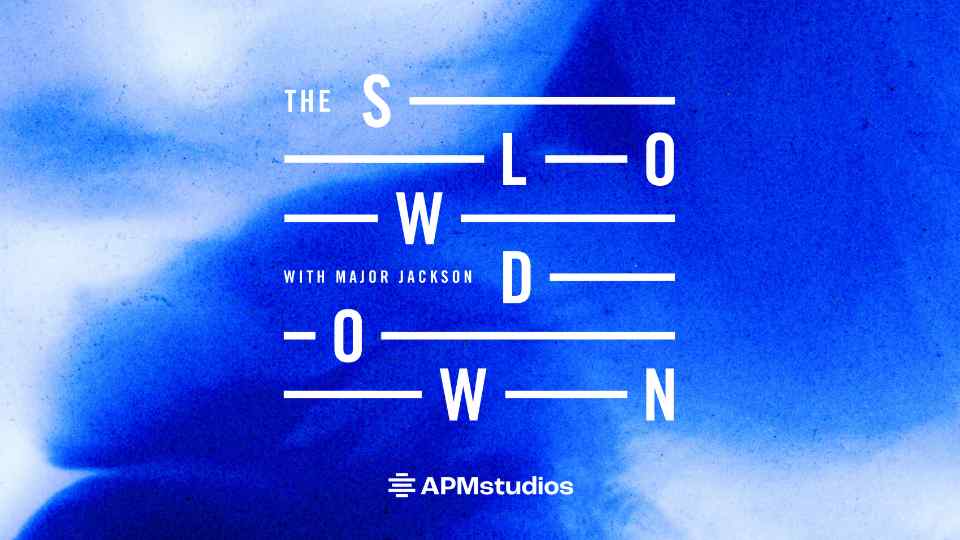 Transcript
I'm Major Jackson and this is The Slowdown.
At a recent birthday party, my friend Kate admitted disbelief at celebrating 70 years of life, because, as she said while chuckling, "I actually feel like a nine-year-old – a sophisticated nine-year-old." I get it. Memories of our youth make the journey to adulthood seem like a flicker. One minute you're ten years old, rounding 2nd base or performing Sleeping Beauty in a ballet recital… the next, you're sitting on a call with colleagues, talking marketing strategies or marveling at the swiftness of time with family and friends. However, we don't all arrive to adulthood at the same time.
At an impromptu gathering of college friends, Killian Not-His-Real-Name, wanted, after several beers, to head to the next bar. Most of us had families to return home to, meetings in the morning, and duties that required a good night's sleep. Plus, it was a weeknight. Killian accused us of playing grownups and promptly walked out the door. He was our Peter Pan, floundering between odd jobs, like a deckhand on an Alaskan Fishing boat to a photographer's assistant. It was clear our lives had taken markedly different paths. We'd outgrown his sheer spirit of fun (sometimes shenanigans) and he felt our betrayal. He was far from our world of mortgages, children's lacrosse practices, and high stress jobs.
Clearly the bonds of friendship we once possessed were not enough to keep us connected through our separate journeys. Yet, I envied his spirit of go. He had an ebullience about him, a sense of always becoming, even when he'd experience setbacks or seemed to not be cut out for the "real world."
Through a universal child's game, today's exquisite formally driven poem makes poignant observations about the challenges of adulting. One of them being that we eventually actualize as grownups and settle into our roles, however, not without those occasional feelings of loneliness, failure, and hard-earned victories.
---
Not It
by Caitlin Doyle
"Not It!" we'd shout before a round
of backyard hide-and-seek,
the last to say it left behind
to count down in the dark

of covered eyes from ten to one,
from one to Ready-or-Not, 
the Here-I-Come that comes too soon,
the day that turns to night

because the game's gone on and on,
and now you're It, you're It,
and now you've always been alone
without a hiding spot,

with friends to find who can't be found
because it's late, too late
for anything but how the wind
makes ghost-chimes of the Not

as night turns day and day turns night,
and you're not not the one
in grown-up clothes that don't quite fit
who can't stop counting down

from ten to one to Ready-or-Not
to Here-I-Come again
as night turns day and day turns night,
and you're not not the one

who's never not been running out
of breath the more you count
from ten to one to Ready-or-Not,
who's counting backward now

from Here-I-Come to Ready-or-Not,
and you're not not the one
in grown-up clothes that finally fit
who shouts "Not It! Not It!"
"Not It" by Caitlin Doyle. Used by permission of the poet.