August 25, 2023
951: I wanted music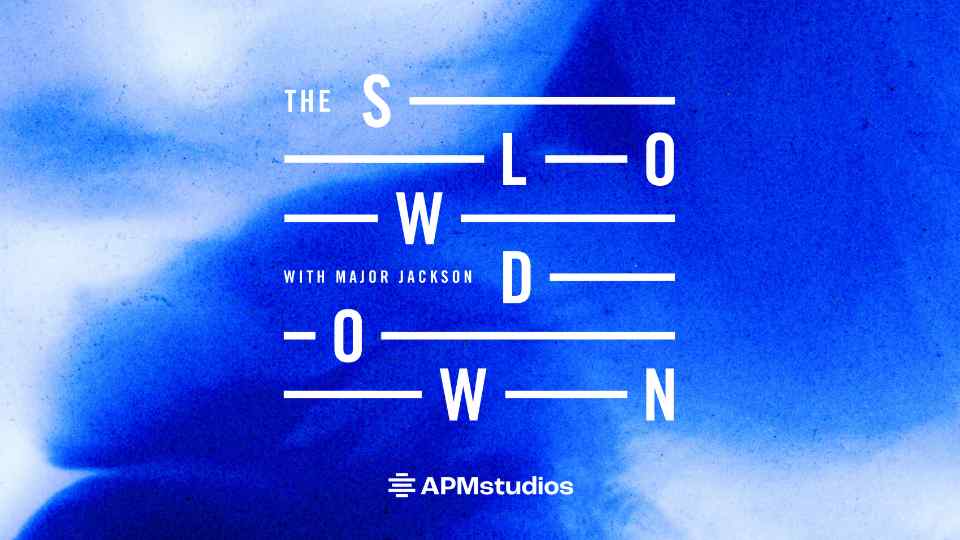 August 25, 2023
951: I wanted music
Today's episode is guest hosted by Shira Erlichman.
Transcript
I'm Shira Erlichman and this is The Slowdown.
I'm a junior in college home for the summer. The doorbell rings. It's my childhood friend, Jake. Where any two friends would exchange hellos, he and I say nothing. We get in his car without a word. On the ride to the Brookline Reservoir, he keeps the radio off, I gaze out the window.
Are we in a fight? Not at all. Laryngitis? Nope. We are musicians who recently discovered John Cage and meditation. Our band called it quits with the end of high school, but we still write songs together and obsess over a favorite record. Jake is basically a prodigy, his voracious technical skill blurs the neck of a guitar, his hands origami-ing in and out of different shapes faster than you can say origami-ing. Often, I'll request a song, pretend to put a quarter in his mouth, and––just like that––he'll be able to play it.
But in the passenger seat of his car, I don't talk shop, he doesn't blast the Yeah Yeah Yeahs. We are guests attending a Silence Party. That's what we've dubbed these outings. There are only 3 rules at a Silence Party: 1) no talking 2) hang out 3) listen.
Instead of the Reservoir, Jake pulls over at a laundromat. I smile. I get it. To step into the laundromat is to step into cling cling cling cling cling, thwap ––– thwap ––– thwap ––– and an occasional ja-joomph, ja-joomph. Belt buckles hit the glass (cling cling), a drag of sheets ghosts slowly past the machine's circular window (thwap –– thwap –– thwap). The soloist, a particularly ferocious spin cycle, goes full-throttle, spinning its inhabitants maniacally: ja-joomph, ja-joomph!
Jake and I wander slowly, soaking up the massive silver music. Because we aren't trying to fill the air with words––our observations, what we like or dislike––we are left to experience. What would have, on any other day, felt like just a bunch of washing machines, feels like a rich and choiceful orchestra whose bodies tremble as they play. The room is undoubtedly alive. We have somehow secured front row seats to a cacophonous art-punk octet. If someone walked in they might dismiss us as weird, or high. They can say what they want. We know music. This is it.
Today's poem, by playwright Sarah Ruhl, understands that everything has its own vibration. Ruhl wants that relationship, that active conversation, to be had with the vibrating world. Her poem can be found in the book, Letters From Max, an epistolary conversation with her student and friend, the late poet Max Ritvo. At the time she didn't consider herself a poet. But Max is recounted to have urged her, You're a poet, Sarah. And I'm listening.
---
I wanted music
by Sarah Ruhl
I wanted music   yes

but I also wanted the music

of everyday things

a plate    an arm    some dirt     a chair

how a plant is related to a window

how a window is related to a chair

small words with purpose

correspondences

of everyday things

the music of combustible objects

one day ending

not tracking for posterity

but loosening like a fig
"I wanted music" by Sarah Ruhl from LETTERS FROM MAX © 2019, Sarah Ruhl. Used with the permission of The Permissions Company, LLC on behalf of Milkweed Editions.